Stay Magical, Feel at Home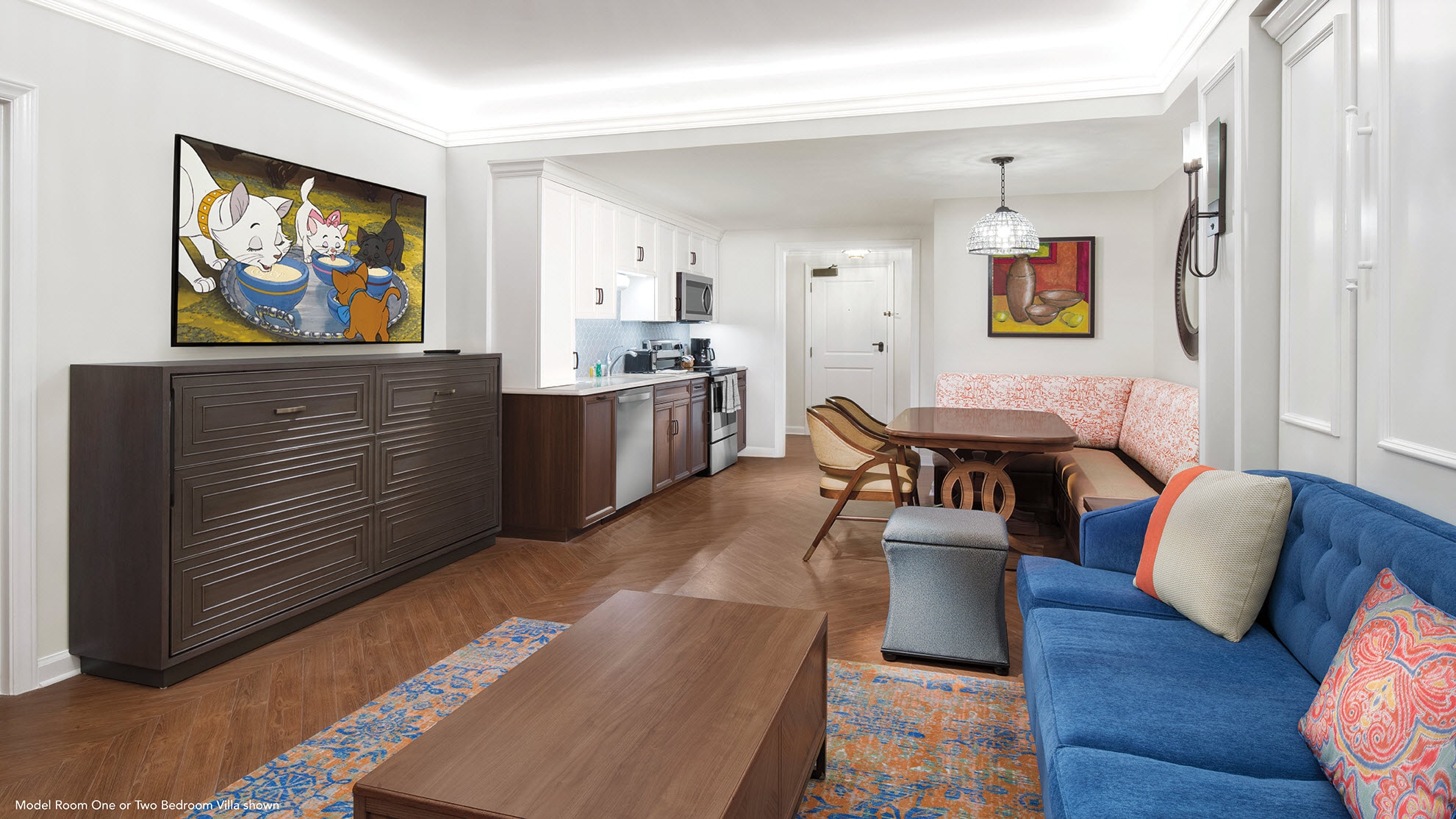 A Full Range of Accommodations

Channel the relaxation of life along the Riviera in stylish accommodations. Disney's Riviera Resort offers an array of room options, including:
Wherever you stay at Disney's Riviera Resort, your family is sure to rediscover the joy of life away from the everyday hustle and bustle.
NEW! Tower Studios
Specially designed for 2 Guests, these one-of-a-kind Studios are a marvel of efficiency and luxury. Built into the wall, you'll find a microwave, small refrigerator, drawers and a cleverly hidden pull-down queen-size bed that just as easily tucks away to reveal a comfortable lounge-worthy space.
Deluxe Studios
Each stylish Deluxe Studio sleeps up to 5, with a queen-size bed, a pull-down queen-size bed, and a single pull-down bunk-size bed. Enjoy the convenience of your own kitchenette—and unwind on your private patio or balcony.
Discover the Villa Difference
You'll truly feel at home in 1-Bedroom Villas or larger, where you'll discover a variety of comforts and conveniences, including:
Separate bedrooms that offer privacy
A sleek, fully equipped kitchen with stainless-steel appliances – perfect for whipping up a French toast breakfast
Your own washer and dryer – so you can pack lightly and avoid airline baggage fees
A soothing bubble-jet bathtub – where you'll get to relax after an excitement-packed day
Planning a special getaway with the entire family—including the grandparents? Consider booking a luxurious 3-Bedroom Grand Villa that sleeps up to 12 Guests and offers spacious living and dining areas where you can share quality time together.
Show Less
Show Less A Full Range of Accommodations
---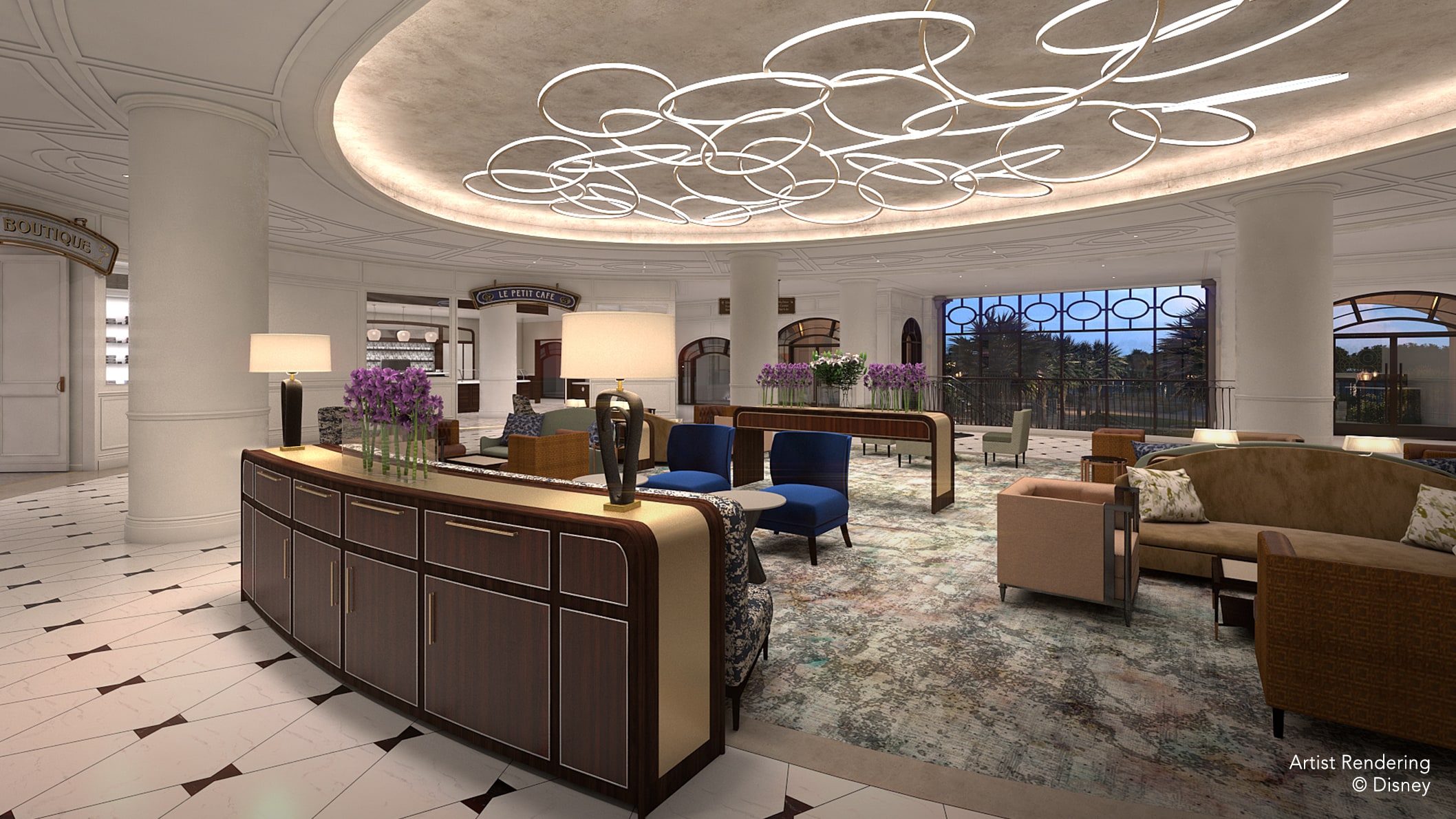 Style, Artistry and Disney Touches

This Resort is designed to capture the magic of Europe that Walt Disney fell in love with once upon a time.
Upon arrival, you'll be welcomed home by a palm tree-lined boulevard and the striking façade of this Resort. From the grand archways and porticos to the tower and terraces, Disney's Riviera Resort is a modern masterpiece of imagination, with each detail drawing upon the influences of Europe and the Mediterranean.
Elegance awaits you inside. The main lobby is appointed with a mix of modern and classic 20th-Century furnishings. You'll also discover a unique art collection celebrating beloved Disney Characters and icons, influenced by the works of master artists who found inspiration along the European Riviera.
The ambiance extends outdoors—where beautiful gardens, bubbling fountains, lush landscaping and a serene waterfront beckon you to enjoy scenic strolls with your loved ones.
Show Less
Show Less Style, Artistry and Disney Touches
---
Make Leisure Your New Family Tradition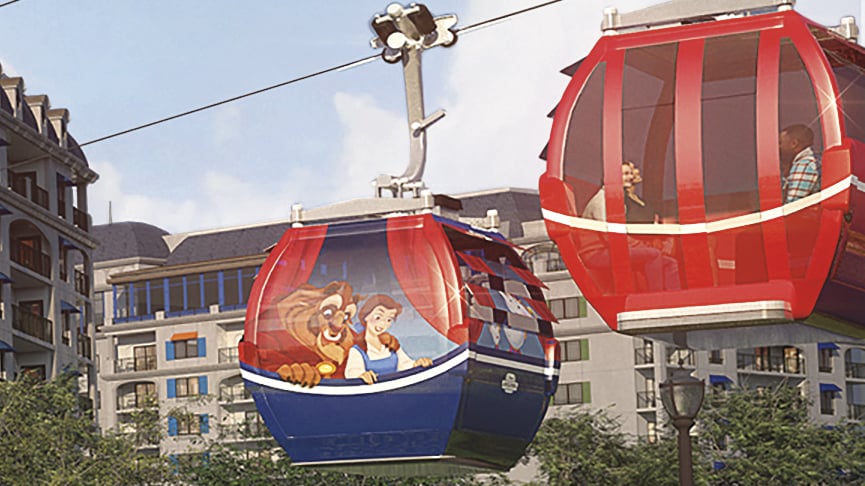 Access to New Disney Skyliner

Here, you'll be easily connected to Epcot and Disney's Hollywood Studios via the new Disney Skyliner. Enjoy a short stroll over to this sky-sailing gondola system that will whisk you and your family away to these beloved parks.
Or take advantage of convenient bus transportation to other Walt Disney World parks and Disney Springs—where magical new experiences await.
If you're looking for a quiet night in at Disney's Riviera Resort, you'll be perfectly positioned to enjoy unique views of the nighttime spectaculars at Epcot and Disney's Hollywood Studios.
Show Less
Show Less Access to New Disney Skyliner
---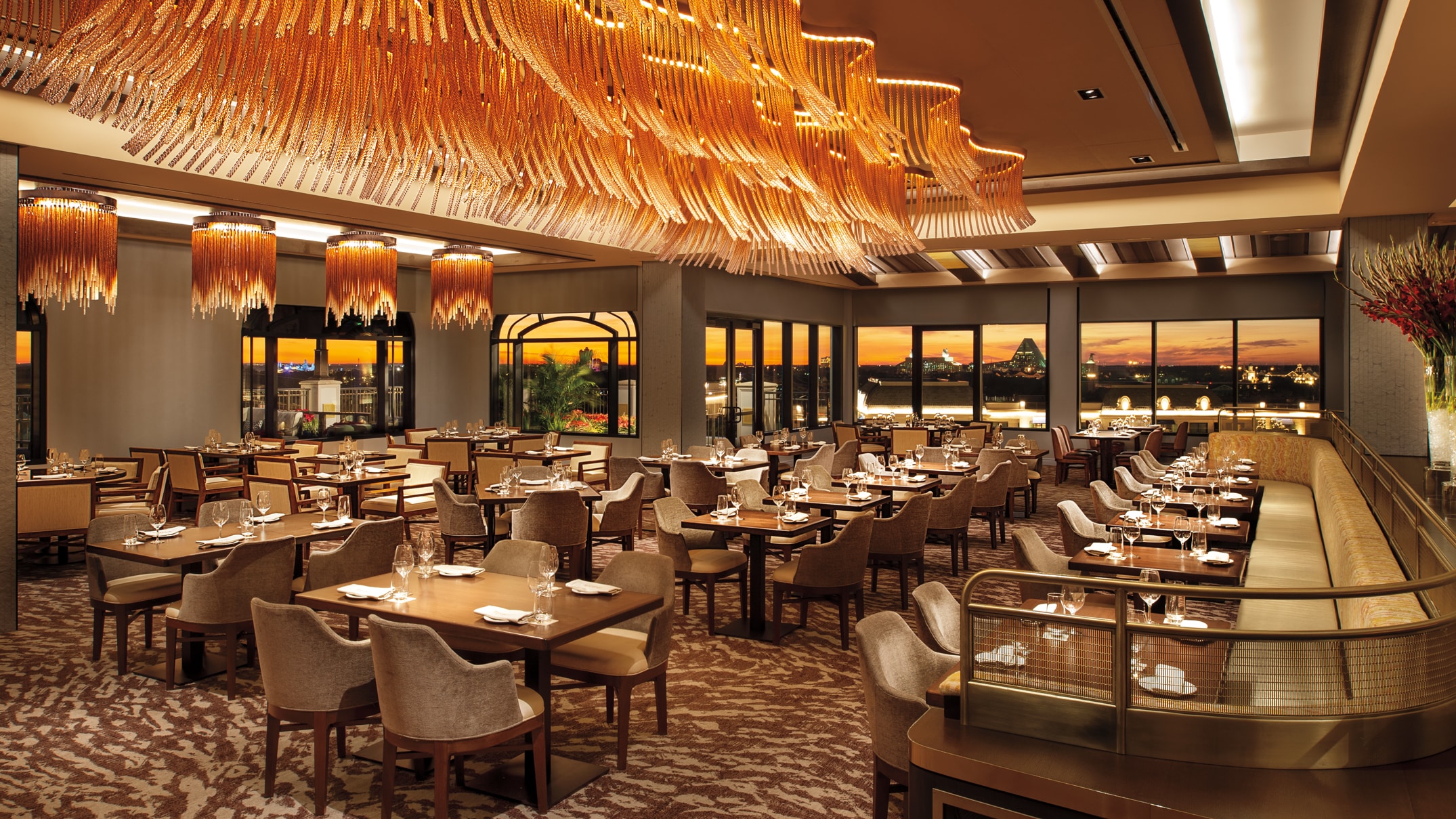 Savor European-Style Cuisine

Delight in a palate of European-style cuisine at one of many Resort eateries.
Topolino's Terrace – Flavors of the Riviera (Table Service)
Reservations are now available for this exciting new table-service venue perched on the rooftop of Disney's Riviera Resort!
Inspired by the cliffside restaurants of the Riviera, Topolino's Terrace is designed to satisfy all the senses with its stunning vistas and regional delights served straight from the expo kitchen.
Indulge in an unforgettable signature dinner experience accompanied by sights of nearby nighttime spectaculars at Epcot or Disney's Hollywood Studios. Or, rise early and stop by for breakfast done the Disney way, with a prix-fixe Disney Character Dining experience.
Learn more about Topolino's Terrace.
Le Petit Café (Lobby Café)
From the moment you walk in, this inviting lobby locale greets you with the aroma of freshly brewed coffee. It's the perfect place to gather with lattes and loved ones while you relax between the day's adventures. Or, as the sun sets, grab a flute-full of something sparkling as the café transforms into a bustling wine bar. For dessert, pick out a scrumptious treat to enjoy alfresco as you stroll under the stars.
Bar Riva (Pool Bar)
Enjoy a fanciful afternoon at Bar Riva—a poolside hotspot serving up European- and Mediterranean-style fare. Connect over long, laughter-filled lunches as you take in the sights while sipping on cocktails and refreshing drinks made to order.
Primo Piatto (Quick Service)
For a meal that will satisfy the whole family, pop over to this quick-service trattoria serving up plate after plate of tasty cuisine throughout the day—as well as bites to grab and go.
Show Less
Show Less Savor European-Style Cuisine
---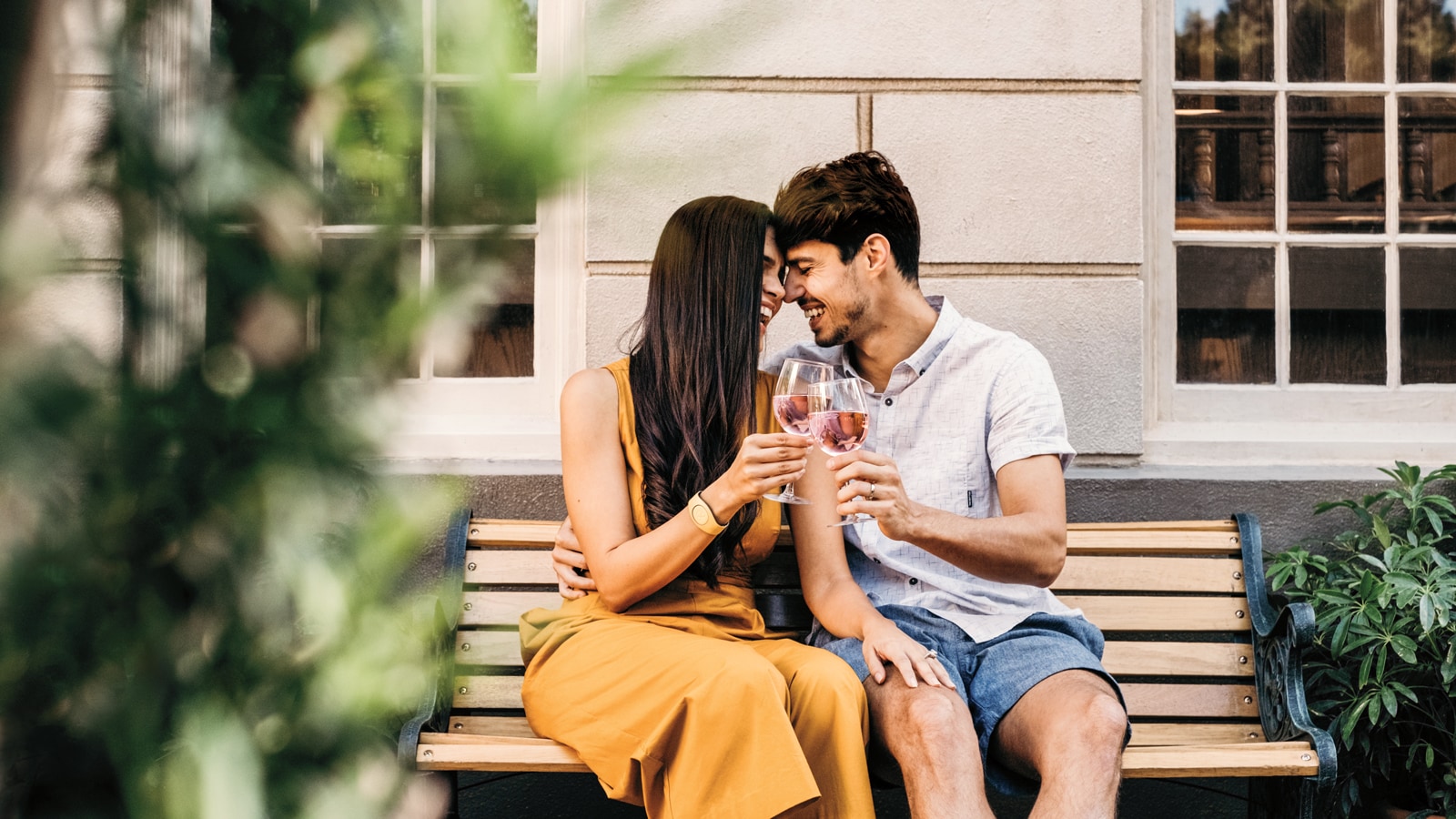 Recreation and Relaxation

Resort amenities and activities offer relaxation and exhilaration.
In addition to the uniquely themed pool areas, Disney's Riviera Resort features a variety of spaces where you can reconnect with loved ones and rediscover your best self.
Voyageurs' Lounge
Whether arriving or departing, those seeking a spot to stop for a while can visit the Voyageurs' Lounge. This quiet study features décor inspired by a collection of book titles that Walt Disney gathered during his travels to Europe and other far-off places.
With plenty of comfortable seating and a curious atmosphere, it's the perfect place for every type of traveler to relax.
Activity Areas
Discover fun and games for all ages on the activity lawn, chess lawn and bocce ball court. Or, gather 'round the fire pit to unwind after an exhilarating day.
Athlétique Fitness Center
Enjoy an invigorating workout a convenient fitness facility where you can lift weights, jog and stretch.
Walking / Jogging Path
Set out on foot to explore the Resort's surroundings during a scenic stroll or jog along this picturesque path.
Show Less
Show Less Recreation and Relaxation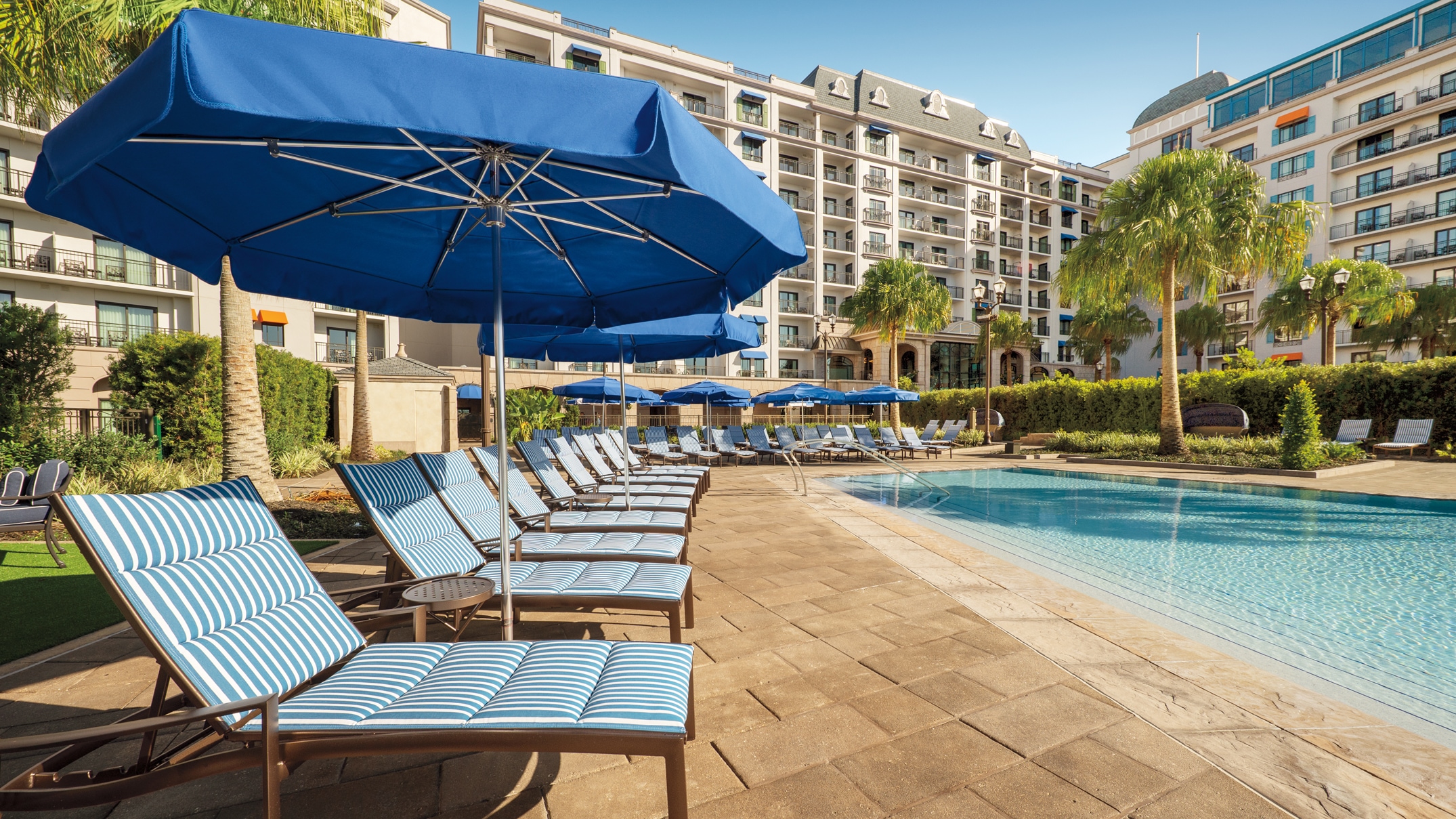 Mediterranean-Themed Pools

Swim, splash and play in a family-friendly pool area—or unwind at a more serene pool. Disney's Riviera Resort offers pool options to suit your style.
At the Riviera Pool, sun umbrellas dot the grounds as the inviting waters cast a warm, golden glow upon the surrounding stucco façades. Enjoy days of pure vacation bliss as you and your family splash around in this picturesque pool—complete with its own pool slide that winds around a stately column tower. Little mademoiselles and messieurs can even enjoy S'il Vous Play, an interactive water play area for kids that's inspired by the grand European public fountains—and featuring a ballet of friendly Fantasia characters.
For a quieter afternoon, lounge alongside shimmering waters and soothing scenery at Beau Soleil Pool.
Show Less
Show Less Mediterranean-Themed Pools
---